Felt Earthquakes
List of felt earthquakes in Puerto Rico or Virgin Islands
Significant Earthquakes
List of earthquakes with a magnitude of 3.5 or greater, or reported as felt
General Catalog
To search for local, regional and teleseismic earthquakes enter here.
Caribbean and adjacent regions Special Catalog
Earthquakes detected by the Puerto Rico Seismic Network (PRSN) in Caribbean and adjacent regions with a magnitud of 4.5 or greater.
Monitoring Stations System
Quality control system of seismic, tide gauges and GPS stations used by the real-time system of PRSN.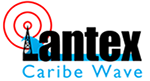 LANTEX/CARIBE WAVE 2014: Tsunami exercise for the U.S. East Coast, Gulf of Mexico, Puerto Rico and Virgin Islands.
Participate...


Preventive measures to minimize the effects of an earthquake
More information...


Press Releases
More information...


Visitor Information
Visit us...


Calendar of Activities
Details...