Testimonio de Josefina Cintrón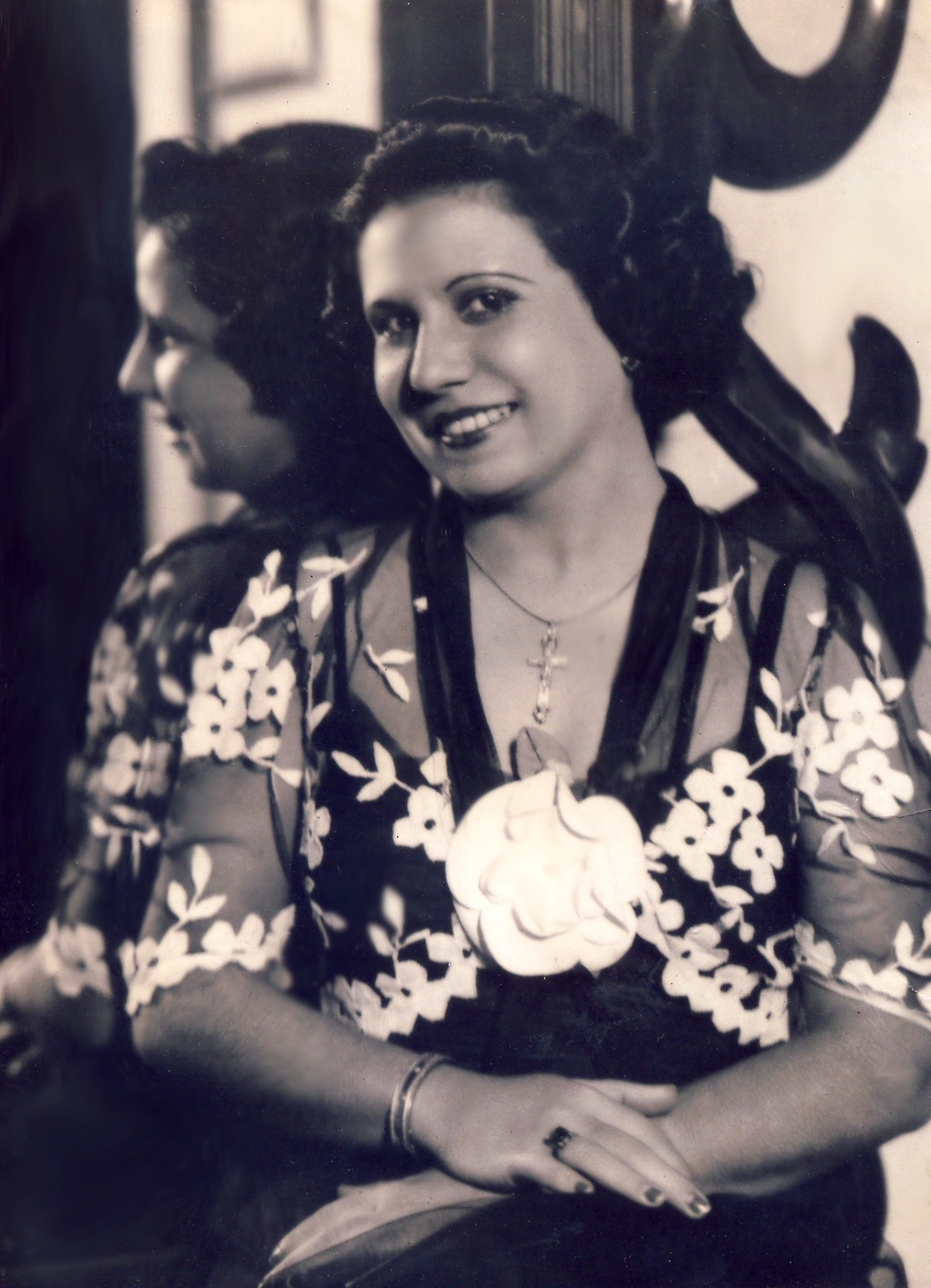 Josefina Cintrón
Terremoto (Earthquake)
By
Josefina Cintrón
Friday, October 11, 1918, was a clear, sunny morning in my town Mayagüez, Puerto Rico. My family got up early and my mother and two teenage sisters were discussing a big celebration that was to take place next day, Columbus Day. Mother suggested my sisters not go to school that day and instead stay home to finish embroidering their dresses which they were supposed to wear for their "debut" at the evening dance ball at the Centro Español (Spanish Center).

My two older brothers and I walked to school as usual. I was in 5th grade at the Grammar School. Fourth, Fifth and Sixth grades were on the second floor of the school building. I remember it was around ten o'clock in the morning and Mr. López, our teacher, was standing in front of the class explaining some arithmetic problems. The class was about to be dismissed for our recess period between 10:15 and 10:30.

Suddenly we heard a thundering noise coming up from under the ground. We didn't know what it was, but we all got scared. Mr. López stopped talking and looked at us with searching eyes. A few seconds later we felt our room shaking hard, very hard. In an impulse we all started running to the corridor and then toward the stairs. By this time everybody was screaming in panic and running down the stairs. I was pushed and I pushed, I wanted to get out. I saw many children falling down and others running over them. Still that horrible shaking.

At last I got out of the building and out doors, then I saw my oldest brother coming up to get me. He was going to High School next to the Grammar School. I felt secure now, but didn't know that had happened until my brother explained to me. Holding hands, we started running to our house. About a block away from school, we saw our maid coming. She was a dear black woman, I still can see her wearing her long white apron, coming to us with her arms wide opened to embrace us. My second older brother joined us and we all walked to our house a few blocks away.

My mother and two sisters were on the street waiting for us. We all clung to each other like frightened little kittens. People were coming and going in panic searching for relatives. Still in our family there was missing our youngest sister, who our other maid had taken to kindergarten. We were relieved in a little while when we saw both of them coming to join us.

Every few minutes there were after-shocks but not as hard as the first one. Now we heard people running and screaming "The Sea is Coming", "The Sea is Coming". People along this coast saw a tidal wave elevated several feet above the ground and they thought it was going to cover the whole town. My mother got frightened, grabbed her six children and starting walking up town. We walked a long distance along the middle of the street, the sidewalks were dangerous with buildings falling down. We jumped through bricks, glass, electric posts, once in a while looking backward to check if "The Sea was Coming". We saw people wounded and bleeding and heard about a couple of schools that had collapsed and killed many children.

Eventually we walked out of town, still clinging to each other, reached a high land where my mother stopped. It seemed safe there, no buildings nor houses close by to fall down. After a while, we saw at a distance a man riding a horse frenetically fast. My mother knew who he was and stepped in his way. It was my father coming from our coffee plantation up in the mountains where he has been staying for a few days. How happy we all were to embrace him.

We started at once to retreat to our house, again stumbling through so much debris. Back at home, many neighbors whose houses had been damaged, moved in with us. We were lucky our wooden house withstood the tremors. I heard one day my mother said we had thirty persons at our house, all of whom my parents fed. At night the children lay down on the floor and the grown-ups used whatever bed they could find. We were awakened often by slight tremors, which lasted for many weeks. We didn't have water or electricity in town for a long time.

At night, in the dark, people gathered in a procession, walking through all the streets carrying lighted candles and praying in low voices. We all would get to the balcony to watch and listen to them. It was scary seeing the candles moving in the dark.

The tremors got fewer as the days passed and things took some time getting back to normal. Schools were closed for a couple of months, the town took years for houses and buildings to be repaired.
Seventy three years later, today, I will have vivid memory of this tragic experience during my childhood.

Josefina Cintrón, 1991